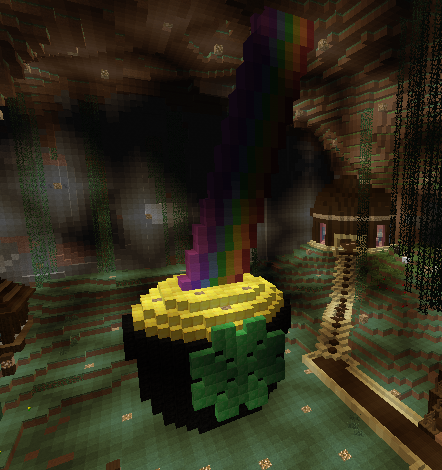 We hope everyone is enjoying the new server setup! We have some fun ideas for Easter and recommend that everyone join the conversations on the forms about player made dungeons and towns.
Don't forget the spawn contest is still running, if you need a plot be sure to poke Neph or Melany when online.
We have released a new pack in celebration of March break. For $25 you can get Keep XP and items when you die, control the weather, and two special named, diamond tools
In the spirit of staying transparent with you guys, we are hurting. We never wanted to have to ask for donations but all saved donations are gone and we have been paying for the server for months out of our own pockets. We love you guys and we want to keep doing it forever, but need your help.

Once we meet donation goal we will look into a special treat for the server.